Britten-Norman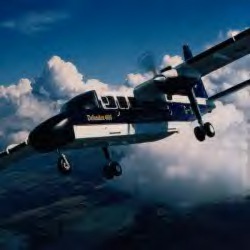 B-N Group (BNG), a company owned by members of the Zawawi family from the Sultanate of Oman, manufactures and supplies the world's most versatile aircraft – the famous Britten-Norman range of Islander and Defender Aircraft – to civil and military markets across the world. More than 1250 aircraft have been delivered to customers in some 120 countries.

The Company's broad aviation interests ranges from manufacture, maintenance, overhaul and repair work through to the highest quality sub-contract engineering and design. All these are supported by approvals from the CAA, JAA and ISO 9001.

BNG is an innovative, market-led company with exacting standards in every area of our work. We are totally committed to satisfying our customer's needs both in the fields of production and maintenance.

As well as manufacturing the outstanding BNG range of aircraft, we also provide the first class support you would expect from one of the best-known names in the aviation industry, with an after-sales service second to none.

We run our support services from our UK production base at Bembridge on the Isle of Wight and also have a world-wide network of approved distributors and service centres. Our extensive range of support services includes overhaul and repair, with full design and technical assistance for modifications and structural damage repair.