Dornier GmbH
Dornier Flugzeugwerke was a German aircraft manufacturer founded in Friedrichshafen in 1914 by Claudius Dornier. Over the course of its long lifespan, the company produced many notable designs for both the civil and military markets.

Dornier, originally Dornier Metallbau rose to prominence in the 1920s in aviation and 1930s as a manufacturer of large flying boats, remarkable at the time for their all-metal construction. These included the Wal ("Whale") of 1924 and the colossal Do X. During this period, Dornier built its aircraft outside Germany to avoid the restrictions placed on German aircraft manufacturers by the Treaty of Versailles. Foreign factories licence-building Dornier products included CMASA and Piaggio in Italy, CASA in Spain, Kawasaki in Japan, and Aviolanda in the Netherlands. Once the Nazi government came to power and abandoned the treaty's restrictions, production resumed in Germany.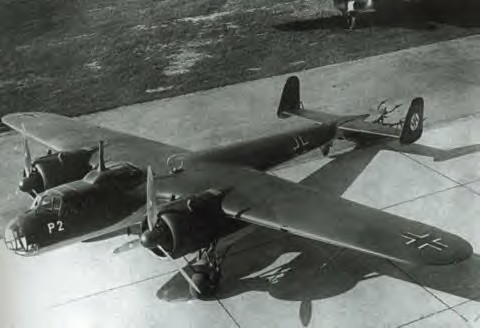 Dornier's most significant design before and during World War II was the Do 17 and its derivatives, which provided the Luftwaffe with a bomber and nightfighter, making use of forced labour. Dornier also developed the fastest piston-engined fighter of the war, the Do 335, which was too late to enter service. After WWII, aircraft production was again forbidden in Germany, and Dornier relocated to Spain and then to Switzerland where the firm provided aeronautical consultancy services until once again returning to Germany in 1954.

Dornier quickly re-established itself with highly successful small STOL transports such as the Do 27 and Do 28. In 1974, it developed the Alpha Jet in a joint venture with French aircraft manufacturers Dassault-Breguet as a new standard NATO trainer.

In 1985 became a member of the Daimler-Benz group, incorporating aeronautic assets. At the same time, Lindauer DORNIER GmbH was created, spinning off textile machinery subdivisions.

In 1996 the majority of Dornier was acquired by Fairchild Aircraft, forming FairchildDornier. This company became insolvent in early 2002. Production of its 328Jet was acquired by US company Avcraft. Asian interests continued to show interest in its 728 version in August, 2004, but production had not re-started.

Dornier Medtech manufactures medical equipment, such as the Dornier S lithotriptor to treat kidney stones.