Luscombe Model 8 Silvaire aircraft history, performance and specifications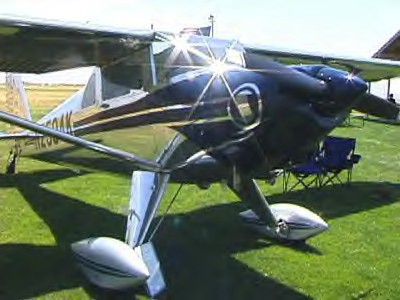 The Silvaire was a two-seat light cabin monoplane featuring an all-metal semi-monocoque structure with a strengthened "safety-zone" cabin. The powerplant was one Continental C90-12F, four-cylinder, horizontally-opposed, air-cooled engine. It had a two-blade metal fixed-pitch propeller with a diameter of 5 feet, 11 inches (1.80 meters).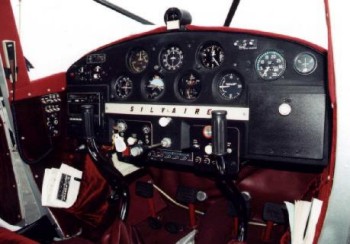 The Silvaire Aircraft Company manufactured the all-metal Luscombe Model 8 Silvaire light cabin monoplane, the original prototype of which was designed and built by Don Luscombe at the Mercer Airport, Trenton, New Jersey, in 1936.
At the end of World War II, the tooling, dies and other equipment to manufacture the Silvaire were moved by the Luscombe Airplane Corporation to Dallas, Texas, where production was resumed. In 1949, this company was purchased by the Temco Aircraft Corporation, which built about 50 Silvaires before suspending production to concentrate on military commitments. In January 1955, Silvaire Aircraft purchased the manufacturing rights for the Model 8 Silvaire from Temco and put it into production at Fort Collins. The first aircraft off the new line flew in September 1956, and the latest production models could be recognized by the square top fin and rudder introduced in 1958.
Some 5970 Model 8s were built between 1938 and 1961, including 5840 by Luscombe, 50 by Temco, and 80 by Silvaire.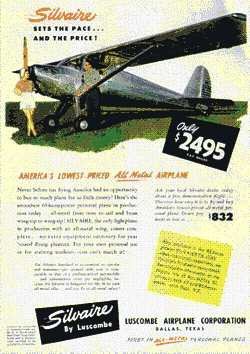 Dimensions

Wingspan

35.00 ft

Overall Length

20.00 ft

Height

6.30 ft

Weights and Capacities

Empty Weight

870 lb

Gross Weight

1400 lb

Useful Load

Fuel Capacity

12.50 gal

Oil Capacity

5 gal

Powerplant Characteristics

Type: Continental C90-12F four-cylinder air-cooled

Rating

2000 hp

Displacement

Weight

Size (length X diameter)

Performance

Maximum Speed, Sea Level

128 mph

Landing Speed, Sea Level

Stall Speed, Sea Level

40 mph

Initial Rate-of-Climb

900 ft/min

Cruise Speed, Sea Level

Range at Cruise Speed

500 miles


Service Ceiling