PZL-104 Wilga 35/80 performance and specifications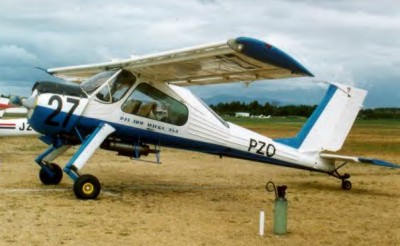 PZL "Warszawa-Okęcie" S.A. (Poland) main production lines are light aircraft designed by its own R&D Division. They range from general aviation, multipurpose A/cs, through agricultural aircraft up to military trainers. The Company specialises mainly in manufacturing of complete airframes and installing of engines, instruments and avionics purchased from world-renown companies. The company is now part of the EADS group.
A four seat multipurpose aircraft of STOL class which may be widely used as:
An executive A/c
Air club general use, parachuting, glider and banner towing and training A/c
Air ambulance
Patrol A/c
Agricultural A/c
It may be equipped with:
FLIR
Pollution detectors
Retransmission equipment and small arms.
"Wilga" may be supplied with wheels, skies and/or floats. It conforms with FAR 23.
TECHNICAL DATA
Dimensions:
Span - 11,28 m
Length - 8,46 m
Wing area - 15,5 m2
Doors dimensions - 1,63 x 0,95 m

Weights:
Take-off weight - 1300 kg
Empty weight - 1000 kg

Performance:
Stalling speed - 66 km/h
Rate of climb - 4,6 m/s
Max. range - 620 km at cruise speed 142 km/h
Take-off / Landing run - 80/95 m