WACO YKS-6 / YKS-7 performance and specifications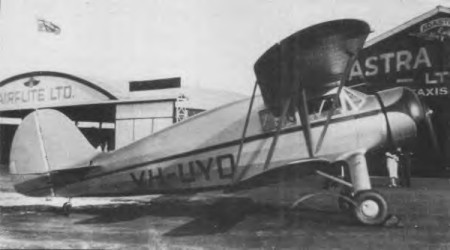 A series of four to five seat cabin biplanes were produced from 1935. These were a little larger than earlier Waco types, and more luxurious. They generally had short span lower wings and quite elegant lines, and sold well despite higher prices. The YQC-6 was offered with a choice of no less than seven different engines, the Jacobs L-6 being the largest.

A number were exported to Canada and India, and some were fitted with freight doors.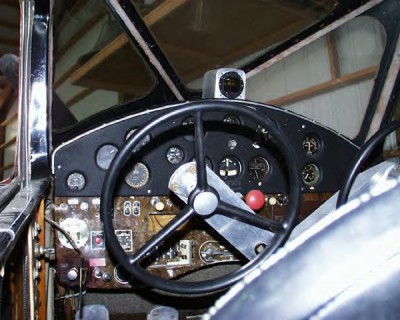 A custom cabin version was also available. information kindly supplied by Lars & Angelika Opland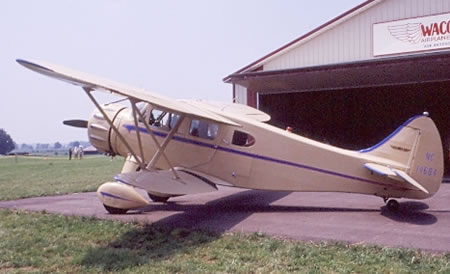 The older ones, circa 1935 (YOC, CUC, etc.), were shorter than later ones by 1 foot. The strong recurve in the fuselage profile aft is the main recognition feature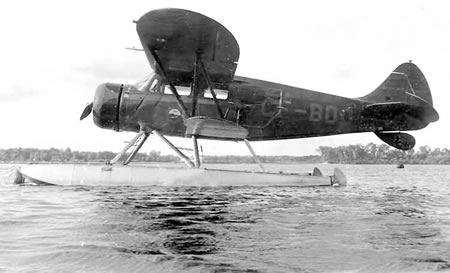 From 1936 on (EQC-6, ZQC-6, etc.), the fuselage is 1 foot longer with straighter lines in the aft profile. Rear windows were not always present, so are not recognition features
The wings are a major recognition feature between standard cabins & custom cabins. In the standard cabin series you have true biplanes with bottom wings that are the same cord & not much shorter in span than the top wings. Custom cabins have bottom wings that are markedly smaller in both span & cord.
standard cabin: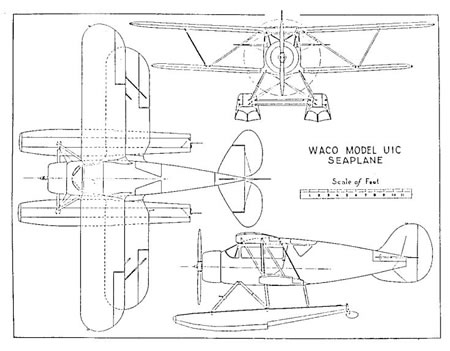 1937 Custom Cabin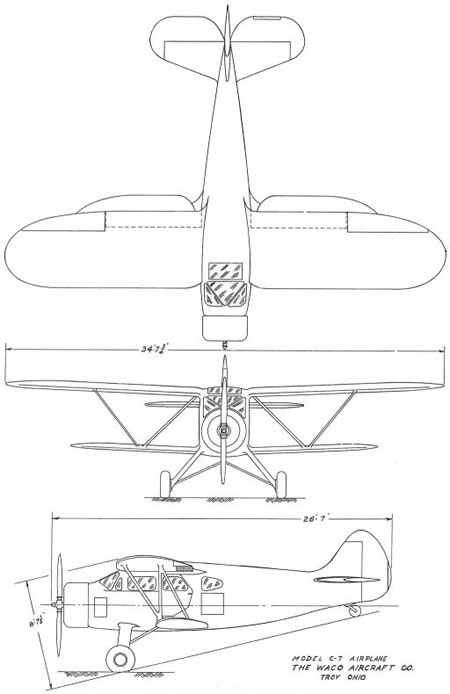 WACO YQC-6
TYPE: 4-5 seat light transport
COUNTRY OF ORIGIN: United States
ENGINE: One Jacobs L-4M piston engine of 225 hp.
DIMENSIONS:
Span: 34 ft 7 in / 10.54 m.
Length: 26 ft 6 in / 8.08 m.
Height: 8 ft 7.5 in / 2.63 m.
PERFORMANCE:
Max. speed; 123 kts / 228 kph
Cruising speed: 100 kts / 185 km/hr
Service ceiling: 14,000 ft / 4,267 m.
WEIGHTS:
Empty: 2,076 lb / 938 kg
Loaded: 3,475 lb / 1576 kg
CAPACITY: 4-5