WACO 10 performance and specifications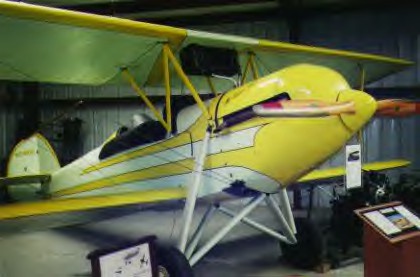 The improved WACO Model 10 replaced the Nine in 1927, featuring a larger wing area, bigger cockpit, an adjustable stabilizer, and the first shock absorber landing gear built into a small aircraft. The WACO 10's performance was markedly enhanced and the aircraft was sold with several different engine options (OX-5, OXX-6, Hispano-Suiza and Wright J-5 Whirlwind).
Noted for quick and straightforward takeoffs, a speedy rate of climb and equally tolerable landing speeds, the WACO 10's performance soon made it the most popular small aircraft in the United States. By 1927, more than 40 percent of small aircraft sold in the country were WACOs, including 350 WACO 10s at a sticker price of $2,460 (with the OX-5 engine). The WACO 10's reputation extended to the air race circuit as well: an OX-5 engine-powered model won the 1927 New York to Spokane, Washington, transcontinental Air Derby (Class B) and a Wright J-5-powered WACO 10 won the National Air Tour the following year.
| | |
| --- | --- |
| Airframe: | WACO 10 |
| Engine: | 102 hp Curtiss OXX-3 |
| Fuel Capacity: | 37 US Gallons |
| Span: | Top Wing 30'-7" |
| Length: | 23'-6" |
| Height: | 9'-2" |
| Maximum Speed: | 96 mph |
| Cruise Speed: | 85 mph |
| Landing Speed: | 35 mph |
| Service Ceiling: | 13,000 ft |
| Rate of Climb at Sea Level : | 550 fpm |