Wassmer WA.51, 52 and 54 series performance and specifications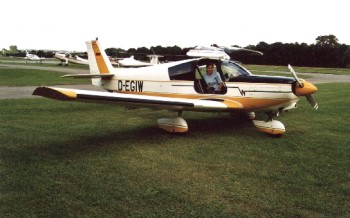 History
Like several other manufacturers, before and since, Wasmer was intrigued with the possibilities offered by an all-plastics aircraft, and in March 19966 flew their prototype WA.50, a four seat-monoplane similar in general layout to the WA.40 series. Powerplant was a 159hp(112-k W) Avco Lycoming O-320.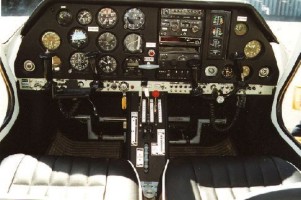 From the WA.50 came the first of a series of all-plastics production models, the WA.51 Pacific, flown on 17 May 1969, and bearing more resemblance to the WA.51 prototype. The Pacific had fixed tricycle landing gear and a 150-hp 9112-k W Avco Lycoming O-320 engine; deliveries began in 1970. A generally similar WA.52 Europa was powered by a 160-hp (119-k W) engine driving a variable-pitch propeller.

A third model, the WA54 Atlantic flew in February 1973 and entered production four months later. It was the most powerful of the trio, with a 180-hp(134-k W) Avco Lycoming O-360-A, and while generally similar to the Europa had more baggage space-revised landing gear and air intake and other improvements.

By January 1977, 190 WA.51, 52 and 54's had been sold, but in September of that year Wassmer went into liquidation. The following January a new company, Issoir-Aviation, was formed at the same address, talking over Wassmer's industrial assets. by that time the only aircraft in production was the Wa.80 Piranha, a two-seater developed by Wassmer and flown in 1975. Orders for 20 had been receive and 10 had been built by the time that Issoire took over, and production continues of this aircraft, now redesigned IA.80. Powerplant was a 100-hp (75-k W) Rolls-Royce Continental )-200-A. The specification applies to the WA.54.
Specifications
Type:
four-seat light mono-plane .

Powerplant:
one 180-hp 9134-k W) Lycoming O-360-a flat-four piston engine.

Performance:
maximum speed 174 mph (280 km/h) at sea level: cruising speed 162 mph (260 km/h) at 5,500 ft (1675 m): service ceiling 14,760 ft (4500 m): range 839 miles (1340 km).

Weights:
empty 1,367 lb ((620 kg): maximum take- off 2,491 lb (1130 kg)

Dimensions:
span 30 ft 10 in (9.40 m): length 24 ft 7 1/4 in (7.50 m): height 7 ft 5 in (2.26 m): wing area 133-48 sq ft.