Yakovlev Yak 50 performance and specifications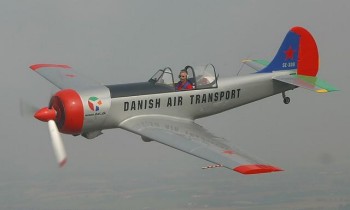 The Yakovlev design number 50, or the Yak-50, is a single-place, low wing, single engine, competition-level aerobatic aircraft designed by the Yakovlev Design Bureau in Russia in 1972.

The first flight was in 1972. It was put to the test in the 1976 World Aerobatic Championships, in which it took the top two places in the men's competition and the top five in the women's.

Although it was never introduced directly into Russian military service, military pilots who were trained in state-sponsored aeroclubs (DOSAAF) were trained in the Yak-50. The Yak-50, having a much better weight to horsepower ratio than the standard trainers of the day (Yak-18A), was used as an advanced aerobatic mount for competition and military fighter pilots. The Yak-50 was used as a military trainer in several other nations. It has a better climb capability than many World War II aircraft, including the P-51 Mustang and the Spitfire.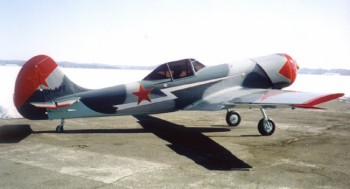 Crew: Pilot,
engine: M-14P (360 or 400 hp),
two or three blade constant speed propeller,
wingspan: 9.5m (31'2"),
length: 7.8m (25'7"),
height: 3.2m (10'6"),
wing area: 15.0m2,
start mass: 900kg,
empty mass: 765kg,
max speed: 320kph (200 mph),
cruise speed: 240kph,
ceiling: 6000m (19,680'),
range: 550km,
climb rate: 1,067m (3,500'/min.) sustained (initial climb rate: 1,524m (5,000'/min.).