Aerospatiale-Socata TB-20 Trinidad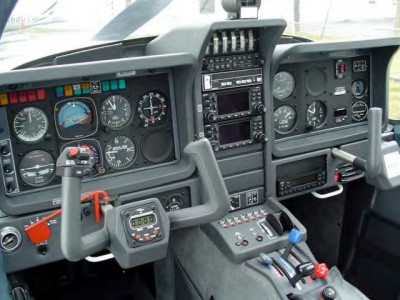 Missions
. Advanced Training
. IFR Training
. Surveillance
. Travel
. High-speed long distance liaison
Overview
The Socata TB 20 Trinidad GT is a metal semi-monocoque, single-engine aircraft with a constant-speed propeller and retractable landing gear.

It combines the proven airframe of the Trinidad with the latest aviation technology, driven by Socata's major role as an aerostructure supplier on the Airbus A330/A340. For example, the upper fuselage panels are made of a carbon-fiber/honeycomb sandwich, a light, extremely robust material that can be used to make complex forms.

Windows are flush-mounted for maximum streamlining.

With the Trinidad GT, we have made a nearly perfect blend of comfort and performance even better. We rounded the fuselage to give you more cabin space, while also improving aerodynamics.

The wingtips are derived from those on the TBM700, the fastest single-engine turboprop aircraft in the world. As a final touch, the footsteps retract automatically along with the landing gear.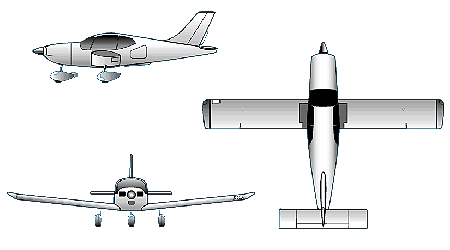 ---
Single engine
Low-wing monoplane with semi-monocoque metal construction
Certified to FAR 23, amendments 1 to 16 for VFR or IFR operations
subject to equipment
Additional benefits to include
Single wing spar
Tilt out panel for easy access to avionics
Triple anti-corrosion protection
Seats : 2 forward, bech for 2 or 3 aft
---

Powerplant

---

Manufacturer :

Lycoming

Type :

IO-540-C4 D5D 6 cyl.

Power rating :

250 HP at 2,575 RPM

Recommended TBO :

2,000 hours
---

Propeller

---

Manufacturer :

Hartzell

Diameter :

80 in

2.03 m

Type :

Constant speed

Blades :

2
---

---

Fuel type :

100 LL

Total tank capacity :

88.8 US gal

336 l

Usable fuel capacity :

86.2 US gal

326 l
---

Oil

---

Total oil capacity :

13.3 US quarts

12,6 l
---

Operating empty weight :

1,911 lbs

867 kg

Max. take off weight (MTOW) :

3,086 lbs

1,400 kg

Max. landing weigh :

3,086 lbs

1,400 kg

Max. useful load :

1,270 lbs

577 kg

Max. luggage capacity in storage :

143 lbs

65 kg

Max. wing loading :

24.1 lbs/sq.ft

117.6 kg/m2
---

Rate of climb (sea level - max weight) :
1,200 ft/mn

Climb to 8,500 ft :

9 mn 30 s

Max. cruis. speed 6,500 ft at 75% :

163 KTAS

301 km/h

Best eco.cruis.spd 6,500 ft at 65% :

156 KTAS

272 km/h

Demonstrated crosswind :

25 kt

Maximum range :

1,110 Nm

Certified ceiling :

20,000 ft
---

Wing span :

32.71 ft

9.97 m

Length :

25.43 ft

7.75 m

Height :

9.35 ft

2,85 m

Wing area :

128.1 sq.ft

11.9 m2

Dihedral :

6░30

Wing airfoil :

RA16 C3

Cabin length :

8.30 ft

2,53 m

Cabin width :

4.20 ft

1.28 m

Cabin height :

3.94 ft

1.20 m

Wheel track :

7.12 ft

2,17 m