de Havilland DHC 2 Beaver performance and specifications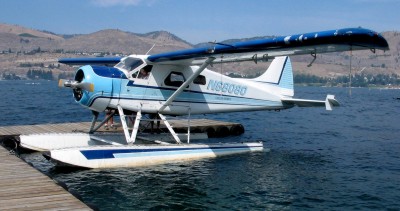 Some of the worst flying conditions found anywhere in the world exist over the densely forested terrain of the Canadian North Woods. In addition to being subjected to long, blizzard-filled winters, the millions of square miles that stretch between the Labrador Sea and the North Pacific Ocean above the 50th parallel are sparsely populated, and modern airfields are few and far between. In fact, were it not for the uncounted thousands of lakes that dot the Canadian North, air travel within that vast region would be all but impossible, for there is nowhere else to land.
It takes an exceptionally rugged aircraft to operate safely and reliably in the Canadian bush. One such airplane is the de Havilland DHC-2 Beaver, a single-engine high-wing monoplane.
The versatile all-metal Beaver made its inaugural flight in August of 1947, and since that time more than 1,650 have been constructed. Nearly 1,000 of this total were sent to the United States for the use of military services.
The Beaver, which was designed only after consultation with some 80 veteran Canadian bush pilots, is a true STOL (short takeoff and landing) aircraft. It features a high-lift wing with its entire trailing edge hinged, hydraulically operated flaps and slotted ailerons. These special features permit the aircraft to take off and land in extremely short distances.
Another outstanding advantage of the Beaver is its ability to operate equally well on wheels, skis, floats or as an amphibian. Thus, the plane has the capability of flying anywhere there is smooth land, water, snow or ice.
The Beaver can carry a crew of two, plus six passengers or more than 1,500 pounds of cargo. Powered by a 450-horsepower, nine-cylinder air-cooled radial Pratt & Whitney Wasp Junior engine, the Beaver has a maximum speed of 180 miles per hour as a landplane and 155 miles per hour as a seaplane. The plane has a wingspan of 48 feet and measures just over 30 feet in length. Its maximum range is 800 miles.
Aviation experts consider the de Havilland DHC-2 Beaver to be one of the most perfectly designed small utility aircraft ever built, and a great number of them remain in service today in many parts of the world.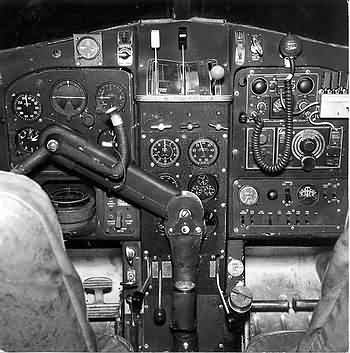 Specifications (DHC-2)
General Characteristics

Crew: one pilot
Capacity: 7 passengers
Length: 9.22 m (30 ft 3 in)
Wingspan: 14.63 m (48 ft 0 in)
Height: 2.74 m (9 ft 0 in)
Wing area: 250 ft² (23.2 m²)
Empty: 3,000 lb (1,360 kg)
Loaded: 5,100 lb (2,310 kg)
Useful load: 2,100 lb (950 kg)
Powerplant: 1 Pratt & Whitney R-985 Wasp Jr. radial engine, 450 hp (335 kW)

Performance

Maximum speed: 255 km/h (158 mph)
Range: 732 km (455 miles)
Service ceiling: 18,000 ft (5,500 m)
Rate of climb: 1,020 ft/min (5.2 m/s)