General Avia F-20 Pegaso performance and specifications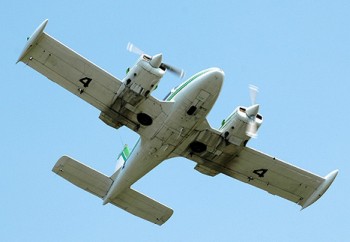 History
In January 1970 Dott. Ing. Stelio Frati, renowned as a freelance designer of a series of successful light aircraft built by manufacturers such as Ambrosini, Aviamilano, Caproni, Pasotti, Procaer and SIAI Marchetti, established Construzioni Aeronautiche General Avia to construct prototypes of his designs. The first new type to be developed at the Milan workshops was the F-20 Pegaso, a six-seat twin-engined light executive transport aircraft. Work on the first prototype commenced in September 1970; it was first flown on 21 October 1971, and a second prototype, slightly larger and heavier than the first, flew on 11 August 1972.

Contemporaneously with the establishment of General Avia, a publisher Dr. Gianni Mazzocchi was setting up Italair SpA to provide development, manufacturing and marketing facilities for light single- and twin-engined aircraft, and this organization took over the two prototypes to conduct the certification programme in anticipation of production. Type approval was granted by the RAI on 19 November 1974, and by the FAA on 14 May 1975. By agreement production was handed back to General Avia and the first Aircraft flew on 17 December 1979, incorporating a number of minor changes which included improved cabin heating and sound-proofing and the substitution of three blade Hartzell propellers for the original two blade units.

A four seat military version is available as the F-20 Condor, which can be fitted three stores pylons under each wing the central carrier accepting a 50 Imp. gal. fuel tank. Military roles include long range maritime surveillance, search and rescue, and weapons training. The specification applies to the General Avia F-20 Pegaso.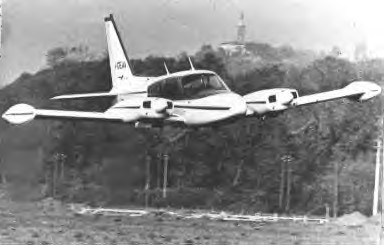 Specifications
| | |
| --- | --- |
| Powered by | Two 300 hp Continental IO-520-K |
| Propeller | Hartzell constant speed |
| Wing span | 33' 11" |
| Length | 26' 10-3/4" |
| Wing area | 172.4 sq ft |
| Gross weight | 5,070 lbs |
| Empty weight | 3,086 lbs |
| Accommodation | 5-6 seats |
| Maximum speed | 242 mph |
| Maximum cruise speed | 230 mph |
| Economy cruise speed | 220 mph |
| Stall speed | 72 mph |
| Rate of climb | 2,000 fpm |
| Service ceiling | 20,500 ft |
| Maximum range | 1,110 sm |