Miles M 12 Mohawk performance and specifications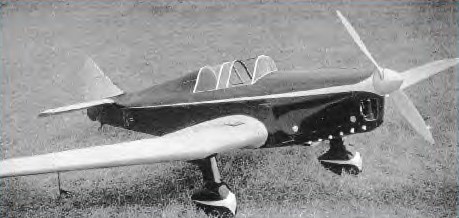 In 1936, when Colonel Lindbergh was on an extended mission to Europe, he asked Mr. Miles to build a fast long-range machine for use between the various capitals. Coming from such an expert, this was no small compliment to the Miles organisation and as a result of close co-operation between the pilot and designer, a first-class aeroplane was produced.

This distinctly Anglo-American machine, powered by an American engine, the Menasco Buccaneer, was known as the Mohawk and was based on the Nighthawk and Hawcon designs. It had a range of 1,400 miles and a cruising speed of 170 mph and was precisely what Colonel Lindbergh required.

With his wife as passenger, he made many fast non-stop flights around Europe during his stay, and the Mohawk's distinctive orange and black colour scheme became well known at all the principal airports.

The Mohawk remained in this country after the Lindberghs returned to the United States and was used by the R.A.F. on communication duties during the war.

Design Company:

Phillips & Powis Aircraft Ltd

First Flight:

28 January 1937

M.12 Mohawk:

1 - Phillips & Powis, Woodley

Type Specification

Applies to:

Miles M.12 Mohawk

Type:

Private aircraft built for Charles Lindbergh

Wing:

Low wing cantilever monoplane of spruce structure covered in plywood. Centre section has no dihedral and is of constant section, outer sections have dihedral and taper towards the tip

Fuselage:

Fuselage of spruce structure with plywood covering

Tail Unit:

Cantilever tailplane with elevator at top of fuselage with single fin and rudder

Landing Gear:

Fixed main wheels, each in aerodynamic fairing beneath wing. Tail wheel

Power Plant:

One 200 hp Menasco Buccaneer B6S engine in the nose

Accommodation:

Tandem seats for two in enclosed cockpit

Dimensions

Span:

35 ft

Length:

25 ft 6 in

Height:

Unknown

Wing Area:

183 sq ft

Weights

Empty:

1,605 lb

All-up:

2,620 lb

Performance

Max Speed:

185 mph

Range:

1,400 miles