Pilatus PC 12 performance and specifications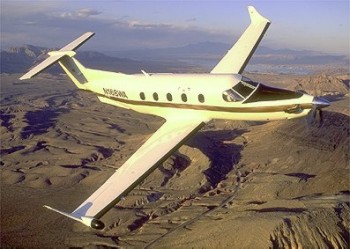 Pilatus Aircraft Ltd has been building single-engine aircraft since 1939. The production facility is located in Stans, Switzerland.

The latest and largest member of the Pilatus family is the PC-12. Integrating a single turboprop engine into an aerodynamically advanced airframe, the Pilatus PC-12 combines excellent economy, reliability and versatility with the inherent safety of this type of aircraft. It offers multiple configurations, ranging from Standard nine passenger commuter seating, Executive six to eight passenger seating, Cargo, Combi passenger and cargo, dedicated or quick change Air Ambulance and Multi-Mission Surveillance.
PC-12 Performance (Standard)

Max Cruise Speed
Max Range (30,000 ft., VFR reserves)
Max Operating Altitude
Cabin Altitude at 25,000 ft.
Takeoff Distance Over 50 ft Obstacle (MTOW)*
Rate of Climb (MTOW)*
Landing Distance Over 50 ft Obstacle (MTOW)*
Stall Speed
(landing configuration)*


270 KTAS
2,261 nm / 4,190 km
30,000 ft / 9,150 m
8,000 ft / 2,440 m
2,300 ft / 700 m
1,680 ft/min
1,830 ft / 560 m
65 KCAS
FAR 23, Amendment 42