Varga model 2150a kachin aircraft history, performance and specifications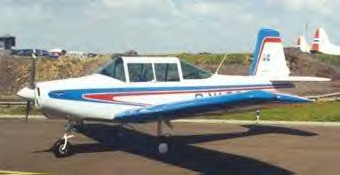 Not long after World War II William J. Morrisey who had been a test pilot of the Douglas Aircraft Company, formed , Morrisey aviation Inc. to build and market an attractive two-seat lightplane of wood structure known then as the Vorrisey nifty. the introduction of all-metal construction and powerplant changes led to the Vorrisey 2150 built from 1958. ten were produced before construction rights were acquired by Shinn Engineering Inc. This company during the early 1960s built about 50 examples of an improvement of the Shinn model 2150A. Before selling the manufacturing rights to the Varga aircraft corporation in 1965.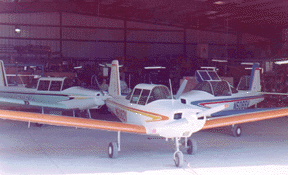 A new beginning. This photo was taken shortly after Varga started production of the 2150-A.

Varga built this aircraft as the model 2150A Kachina, which differed primarily from its immediate predecessor by the installation of the more powerful engine. The Kachina is a cantilever low-wing monoplane and its win incorporates plain ailerons and two-position trailing-edge flaps. The tail unit is convectional, and the landing gear of non-retractable tri cycle type. Accommodation is provided for 2 people, and with dual controls as standard equipment the Kachina can be used for both sporting and training purposes. The aircraft is no longer manufactured.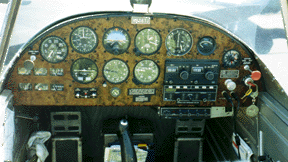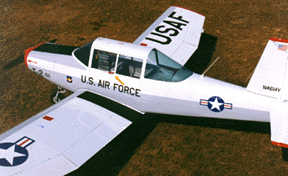 This overhead view shows off the proportions of the aircraft well.
Country of Origin:
United States of America
Primary Function:
Lightweight sporting/training aircraft
Manufacturer:
Varga Aircraft Corporation
Chandler, Arizona, USA
seating:
Two
Dimensions
Wingspan:
30 feet 0 inches
Length:
21 feet 2 inches
Height:
7 feet 0 inches
Wing Area:
144 square feet
Weights
Empty Weight:
1,125-lbs.
Maximum Takeoff Weight:
1,817-lbs.
Powerplants
No. Engines:
One
Engine Manufacturer:
Avco Lycoming
Engine Designation:
O-320-A2C flat-four engine
Engine Power:
150-hp
Performance
Never Exceed Speed:
170-mph
Max Speed at Sea Level:
148-mph
Maximum Cruising Speed:
135-mph at 75% power at optimum altitude
Econ Cruising Speed:
127-mph at 65% power at optimum altitude
Climb Rate:
1,450-fpm
Operational Ceiling:
22,000-feet
Range:
525-miles with max fuel