Berkut FG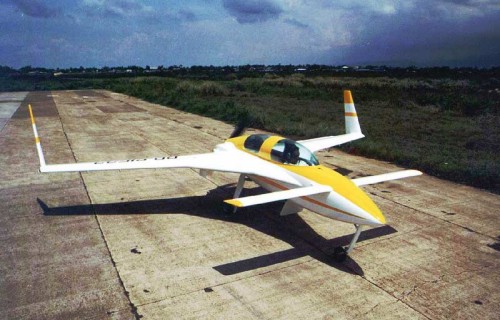 Berkut's cockpit visibility and comfort are unmatched by any of today's canard pusher aircraft or its tractor configured side-by-side competitors. Two large canopies arch high above you and your passenger, furnishing you with spacious seating and an excellent view. Ride quality is enhanced by a wider cabin and longer fuselage–the biggest in its class. Interior noise levels (and resulting pilot fatigue) are dramatically lowered with moulded and sealed canopies.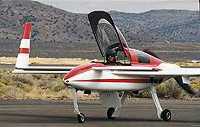 Power is provided by a 180-to-300 horsepower, parallel valve, Lycoming IO-360 or IO-540, enhanced by Klaus Savier's electronic ignition and specially designed fixed pitch propeller.
Berkut combines state of the art, moulded composite design with the efficient, agile and predictable handling qualities of the classic Rutan canard pusher. With a 2000 nautical mile range at altitude, Berkut Engineering has created a personally crafted airplane without peer, for the pilot who does not wish to compromise. The 300-mph Berkut consists of over 100 moulded components with a fit and finish unprecedented in the industry.
Four models of Berkut are available: Berkut 360 and 540 with retractable gear and the Berkut FG 360 and Berkut FG 540, a fixed-gear variant of the original Berkut.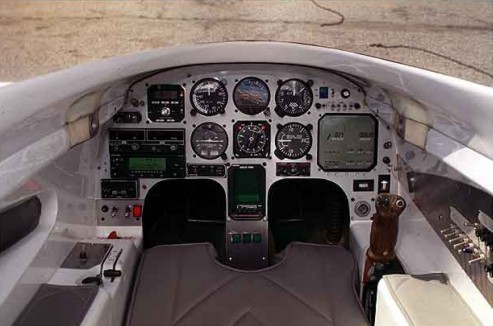 specifications

(Berkut FG) 360

powerplant
propeller
length
height
wing span
wing area
seats
empty weight
useful load
gross weight
fuel capacity
range
x
x
18'6"
7'6" parked
26'8"
110 sq ft
2
1110 lbs
890 lbs
2000 lbs
70 US gallons aux tanks available


x
performance
takeoff distance, ground roll
rate of climb
max speed
cruise speed
landing distance, ground roll
service ceiling
2000 feet
2000 fpm
x
x
2000 feet
28,000 ft
limiting and recommended speeds
design manoeuvring speed (Va)
never exceed speed (Vne)
stall, power off (Vsl)
landing approach speed
200 knots
304 knots
Minimum Controllable Airspeed 59 knots
x
All specifications are based on manufacturer's calculations
specifications

(Berkut FG) 540

powerplant
propeller
length
height
wing span
wing area
seats
empty weight
useful load
gross weight
fuel capacity
range
x
x
18'6"
7'6" parked
26'8"
110 sq ft
2
11220 lbs
890 lbs
2200 lbs
70 US gallons aux tanks available


x
performance
takeoff distance, ground roll
rate of climb
max speed
cruise speed
landing distance, ground roll
service ceiling
2000 feet
2000 fpm
x
x
2000 feet
28,000 ft
limiting and recommended speeds
design manoeuvring speed (Va)
never exceed speed (Vne)
stall, power off (Vsl)
landing approach speed
200 knots
304 knots
Minimum Controllable Airspeed 59 knots
x
All specifications are based on manufacturer's calculations