C.P. 60 Super Diamant
The C.P. 60 Super Diamant is a two plus two (2 + 2) seat*, low wing aircraft designed by Claude Piel. Construction materials are wood & fabric. And the landing gear can be built in fixed tailwheel or retractable trigear configurations.

*Two seat, side by side. Plus a rear bench can be added to accommodate an adult (max. 170 lb) or 2 children.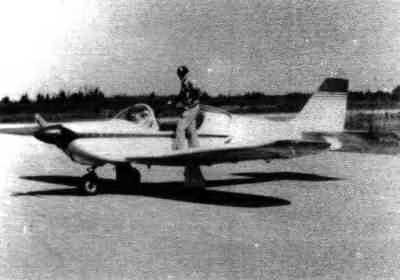 specifications

Diamant
100 HP
Fixed Gear
Super Diamant
150 HP
Fixed Gear
Super Diamant
160 HP
Retractable Tri Gear
Span
30.5 ft
30.5 ft
30.5 ft
Length
21.8 ft
21.8 ft
21.8 ft
Height
5.8 ft
5.8 ft
5.8 ft
Area (Sq Ft)
143.1
143.1
143.1
Empty Weight (lbs)
995
1120
1150
Fuel (lbs)
130
250
250
Gross Weight (lbs)
1700
1875
1875
Dihedral
5° 40'
5° 40'
5° 40'
Incidence
4° 10'
4° 10'
4° 10'
Ultimate Load (G's)
at 1610 lbs
+6.6
-2.64
+6.6
-2.64
+6.6
-2.64
Ultimate Load (G's)
at 1875 lbs
+5.7
-2.28
+5.7
-2.28
+5.7
-2.28
Performance

Diamant
100 HP
Fixed Gear
Super Diamant
150 HP
Fixed Gear
Super Diamant
160 HP
Retractable Tri Gear
Max Speed (mph)
134
160
170
Cruise 75% 5,000 ft
127
154
161
Cruise 65% 5,000 ft
122
143
149
Range (miles)
1200
1750
1850
T/O distance (ft)
850
600
600
Stall Flaps Up
56
56
56
Stall Flaps Down
51
51
51
Approach Speed
Flaps Down
78
80
80
Max Speed
Flaps Down
87
87
87
Rate Of Climb (ft/min)
500
1000
1100
Vne
175
175
175
Landing Distance
720
800
800