Europa XS

The XS kit goes together much easier with hundreds of hours saved in the construction and finishing time. By careful re-design of the interior, greater levels of space and comfort have been achieved for both pilot and passenger – for the really tall pilot two inches of extra leg room is available.
Seven small storage areas, plus the doubling in size of the aft baggage bay means that there is plenty of space available for extended touring holidays.
A new conventional tail wheel arrangement has been designed for the XS which increases the wheelbase by 23% and makes the aircraft easier to handle on the ground for less experienced pilots.
The recommended engines for the Europa are the Rotax 912 80 bhp, 912S 100 bhp and the Rotax 914 Turbo version giving 115 bhp for takeoff and a maximum continuous power of 100 bhp.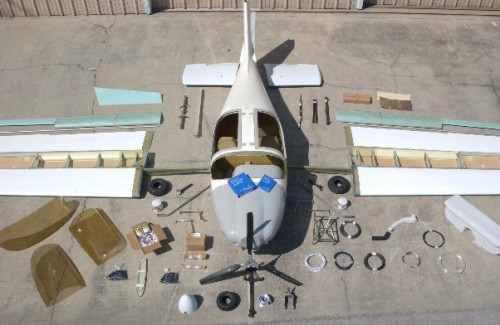 specifications
powerplant
propeller
length
height
wing span
wing area
seats
empty weight
useful load
gross weight
fuel capacity
range
Rotax 912S
x
19.17
4.33 monowheel 7 trigear
27.17
102ft²
2
750 monowheel 780 trigear
620 monowheel 590 trigear
1370
15
732
performance
takeoff distance, ground roll
rate of climb
max speed
cruise speed
landing distance, ground roll
service ceiling
x
1000fpm
200 monowheel 191 trigear
161 monowheel 155 trigear
600
x
limiting and recommended speeds
design manoeuvring speed (Va)
never exceed speed (Vne)
stall, power off (Vsl)
landing approach speed
x
x
57
x
All specifications are based on manufacturer's calculations
*Max takeoff weight can be increased to 1,450lb in the USA only