Europa motor glider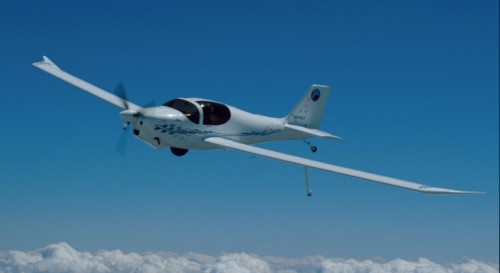 The Europa Motor Glider is the latest version of the highly innovative and successful Europa aircraft.
FEATURES
27:1 glide ratio at 50 knots (with feathering propeller)

120 knot comfortable cruise

1100 fpm rate of climb

Cruise economy in excess of 50 mpg, 18 km per litre

2-place side-by-side seating in a comfortable 44" (112cm) wide cockpit

Large baggage area for touring

S.T.O.L. performance

Retractable main gear for unprepared fields, or fixed tricycle undercarriage for prepared strips

Rigs/de-rigs in 10 minutes
Europa has now delivered over 900 aircraft kits world-wide. The current XS model is designed to accept the glider wings. Builders have a choice of purchasing the kit with either the standard wings, the glider wings, or for pilots who must have the best of all worlds – both. The wings simply 'mix and match' – but if you do 'mix', they must 'match'!
Builders and flyers of the Europa Classic are also able to retrofit the Motor Glider wings. Similarly, those building the Europa Motor Glider can retrofit the standard short wings.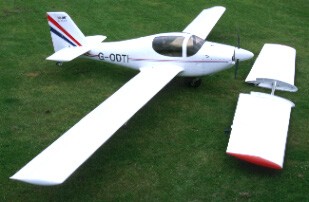 specifications
powerplant
propeller
length
height
wing span
wing area
seats
empty weight
useful load
gross weight
fuel capacity
range
Rotax
x
19.17ft
4.33ft
47.25ft
143 sq ft
2
x
x


x




x




x
performance
takeoff distance, ground roll
rate of climb
max speed
cruise speed
landing distance, ground roll
service ceiling
600 ft
1100 ft per min
x
150mph
600 ft
x
limiting and recommended speeds
design manoeuvring speed (Va)
never exceed speed (Vne)
stall, power off (Vsl)
landing approach speed
x
x
x
x
All specifications are based on manufacturer's calculations