Zodiac CH 640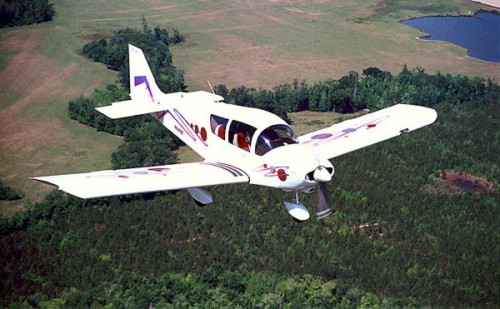 Veteran aircraft designer Chris Heintz introduced his newest light aircraft design, the ZODIAC CH 640, at the EAA Sun'n Fun fly-in in Lakeland, Florida (April 2001). The new design is a four-place, low-wing, all-metal kit aircraft design.
The CH 640 is a conventional four-seater, with a 2 + 2 seating configuration. The prototype aircraft is powered by a 180-hp Lycoming O-360 engine. The design features a fixed tricycle landing gear, large dual gull-wing doors, a wing span of 31.5 feet and an overall length of 23 feet.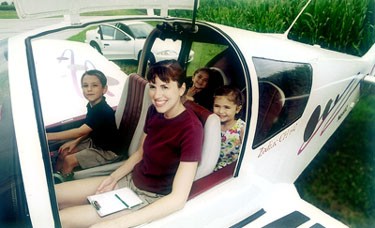 Heintz developed the new design in response to demand from kit aircraft builders for an affordable and simple four-seater. While there are literally hundreds of two-seat kit aircraft designs available for construction, there are few modern four-seat designs on the market: The available designs are either complex high-performance planes (such a the Lancair IV) or "utility" designs such as Murphy's Super Rebel and Heintz' own STOL CH 801. The new ZODIAC CH 640 is designed to bridge the gap between these utility designs and the fast and expensive composite designs - to make it a practical and useful aircraft for the "average" pilot/builder. The CH 640 has a useful load of 1,000 lbs., making it a "true" four-seater.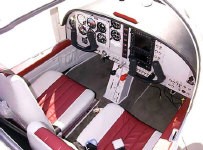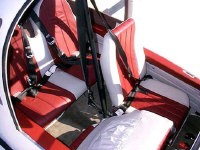 specifications
powerplant
propeller
length
height
wing span
wing area
seats
empty weight
useful load
gross weight
fuel capacity
range
150 - 240 BHP.
x
23 ft
7

ft

4 In.
31

ft

6 In.
150 sq.

ft

.


x


1,147 lbs
1,053 lbs
2,200 lbs
38 Gal. 275 lbs


x
performance
takeoff distance, ground roll
rate of climb
max speed
cruise speed
landing distance, ground roll
service ceiling
x
x
160 mph
x
x
x
limiting and recommended speeds
design manoeuvring speed (Va)
never exceed speed (Vne)
stall, power off (Vsl)
landing approach speed
x
175

mph


x
x
All specifications are based on manufacturer's calculations