Grega GN-1 Air Camper


Early in 1958, John W. Grega, EAA 3808, embarked on the Pietenpol Project, the object of which was to modernize the excellent 1933 Model A Ford powered version, to a Continental A-65 powered two-seat "fun plane" with good small field capabilities, using modern straight forward construction methods.

With engineering know-how available to him from his then EAA Chapter 5, located at the old Welcome Airport in Northfield Centre Township in Ohio, John Grega enlisted the aid of a fellow member to run a preliminary weight and balance on the 65 hp version of the Pietenpol Aircamper. Armed with this data, John Grega, an experienced woodworker, proceeded to design a new fuselage structure employing Piper J-3 motor mount, landing gear, control assembly, and tail wheel assembly. Using a GN modified clip wing off a J-3 Cub, for which the original fuselage designed was intended.

Along with the use of a J-3 wing, an improved and modernized version of the original Pietenpol Aircamper wing was initiated, lending versatility to the design. The original airfoil was redesigned with a more rounded leading edge for better stall characteristics, the truss was improved for more strength, and spars were relocated for greater depth and in keeping with modern designed parameters. Construction of the GN-1 prototype was immediately started after the original drawings were completed. This was to the be the J-3 wing version. John Grega finished and was flying his GN-1 prototype, N4705G, in 1963.

Selling plans on the GN-1 Aircamper was the furthest thing from John Grega's mind, until a small article appeared in the June 1960 issue of Sport Aviation, regarding the fact that the GN-1 was under construction. From that time on, the amount of mail received by John Grega was overwhelming, all letters expressing the desire to purchase plans for the GN-1, if and when available. Most requested parts were drawn up and sent out so construction could start. All sketches, doodles, and bits and pieces of construction were correlated into a set of drawings, first pencil tracings, and as construction problems arose, they were resolved and incorporated into a finished set of drawings. The finished set being officially copyrighted in 1992, by John W. Grega.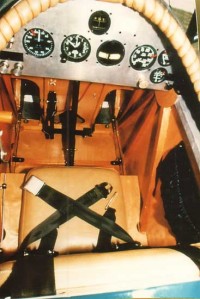 specifications
powerplant
propeller
length
height
wing span
wing area
seats
empty weight
useful load
gross weight
fuel capacity
range

Cont. HP Range65/65-90


x


18.1ft




6.8ft




29ft




145sq. ft


2


650lb


x


1100lb




12gal




400n.m
performance
takeoff distance, ground roll
rate of climb
max speed
cruise speed
landing distance, ground roll
service ceiling

300ft




500fpm




115mph




87mph




300ft




12,000ft
limiting and recommended speeds
design manoeuvring speed (Va)
never exceed speed (Vne)
stall, power off (Vsl)
landing approach speed
x
x


25mph


x
All specifications are based on manufacturer's calculations