Isatis 01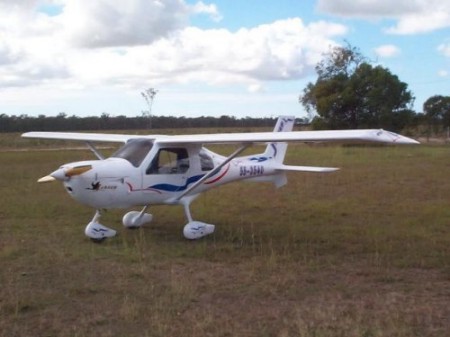 French general aviation manufacturer Aerojames could produce as many as 50 of its new all-composite Isatis 01 microlight aircraft a year within two years, according to the aircraft's designer Philippe Baffray.

The first aircraft is due to be delivered in June and Baffray says that, while it will principally be used for leisure applications, it could also fulfil border control, surveillance, fire survey and maritime patrol functions. The 270kg (595lb) aircraft is powered by a BMW engine.

The first four aircraft are currently being built at Aerojames' facility in Corsica. Once they are completed, the company will begin an international marketing campaign, targeting the USA, South Africa and the Middle East, among other regions, Baffray says. He predicts that five aircraft could be produced this year and 25 next year. The infrastructure is already in place to allow the aircraft's production rate to grow to as many as 50 a year, or one a week, within two years, depending on the programme's success.
specifications
powerplant
propeller
length
height
wing span
wing area
seats
empty weight
useful load
gross weight
fuel capacity
range

BMW 2 Cyl, 98 Hp


x


x




x




x




x




x




595 lbs


x


1041 lbs




x




x
performance
takeoff distance, ground roll
rate of climb
max speed
cruise speed
landing distance, ground roll
service ceiling

330 ft


x
x


124 kt


x
x
limiting and recommended speeds
design manoeuvring speed (Va)
never exceed speed (Vne)
stall, power off (Vsl)
landing approach speed
x


146 kt




30 kt


x
All specifications are based on manufacturer's calculations