J 300 Joker Papango (Black Kite)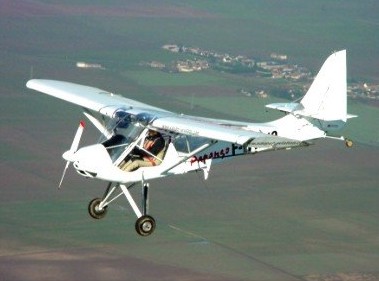 Created in 1992, SAUPER AVIATION has built and sold the J300 for 10 years. This aeroplane is a 3 axis microlight with high wings and tricycle gear. It is an aircraft of classic design , and can be used for leisure, air school and air work. There are around 90 of this type of microlights flying in Europe and Africa.

Set up in Indre et Loire and then on the airfield of Blois, the company employs 15 workers in a factory 1500 m˛ wide with a direct access to the runway.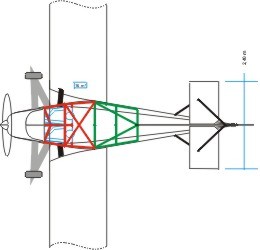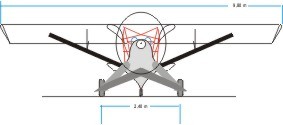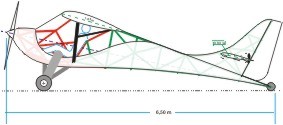 specifications
powerplant
propeller
length
height
wing span
wing area
seats
empty weight
useful load
gross weight
fuel capacity
range
ROTAX 912 ULS 100 hp
x
6.50 m
2.50 m
9.80 m
16 m˛
2
x
x
650 kg.


x




x
performance
takeoff distance, ground roll
rate of climb
max speed
cruise speed
landing distance, ground roll
service ceiling
220 m
x
x
150 km/h
210 m
x
limiting and recommended speeds
design manoeuvring speed (Va)
never exceed speed (Vne)
stall, power off (Vsl)
landing approach speed
x
230 Km/h
50 Km/h
x
All specifications are based on manufacturer's calculations