Mission M212-200 (Lambert)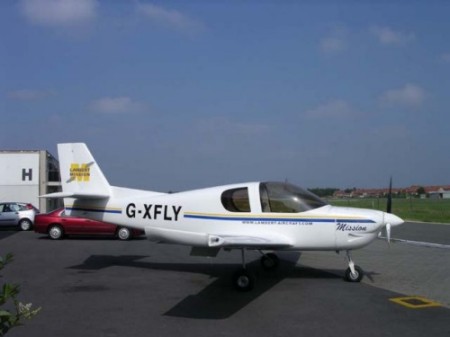 The Mission M212 is a single engine light aircraft of conventional configuration. It has an unswept straight-tapered low wing. The fuselage provides side-by-side seating and has sufficient room to accommodate four adults. In the initial design stages, significant attention was paid to visibility, comfort and ergonomics. The single piece forward hinging canopy provides excellent visibility in level flight as well as in turns. In addition, the clean arrangement ensures a good and water proof seal and keeps aerodynamic noise low. Both the seats and rudder pedals are adjustable. Elevator and aileron control is by sticks. The aircraft is standard equipped with full dual controls.

Control surfaces are conventional with single slotted flaps and an all-moving horizontal tail. The main landing gear consists of a cantilever leaf spring and the steerable nosewheel is of the telescopic oleo-pneumatic type. The airframe is all composite. Construction is mainly of glass fibre and epoxy. Carbon reinforcements are used in spars and longerons where additional stiffness is required.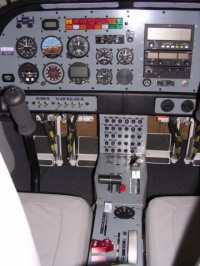 specifications
powerplant
propeller
length
height
wing span
wing area
seats
empty weight
useful load
gross weight
fuel capacity
range

DeltaHawk DH200A4

200 HP


x


24 ft 3 in




9 ft 6 in




32 ft 2 in




129 ft²




x




1620 lb


x


2535 lb




42 us gal




x

DeltaHawk DH200A4

200 HP


x


24 ft 3 in




9 ft 6 in




32 ft 2 in




129 ft²


x


1620 lb


x


2535 lb




42 us gal




x
performance
DeltaHawk DH200A4

200 HP

DeltaHawk DH200A4

200 HP
takeoff distance, ground roll
rate of climb
max speed
cruise speed
landing distance, ground roll
service ceiling

820 ft




1020 ft/min




144 kt




141 kt


x
x

920 ft




900 ft/min




144 kt




137 kt


x
x
limiting and recommended speeds
| | | |
| --- | --- | --- |
| | DeltaHawk DH200A4 | XP-360 engine /Lycoming O-360 |
design manoeuvring speed (Va)
never exceed speed (Vne)
stall, power off (Vsl)
landing approach speed
x
x


53 kts


x
x
x


53 kts


x
All specifications are based on manufacturer's calculations