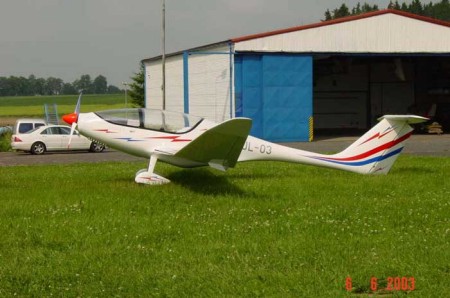 These are two versions of the same aircraft with an MTOW of 450Kg. They have side by side seating.
The Sonet is powered by a 65hp Hirth 2706E giving a cruise speed of 75Kt with a max speed of 97Kt.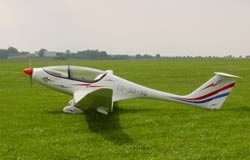 Sonet
The Sonata is powered by a 50 hp Hirth F23 and is a more serious glider, with propeller blades that fold when not in use.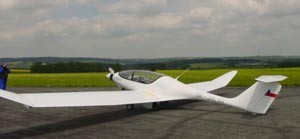 Sonata