Spencer Air Car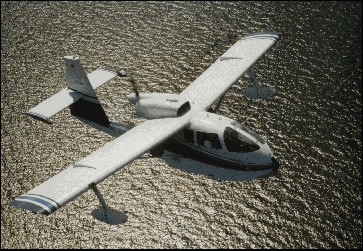 Spencer S-12 Air Car was designed by P.H. Spencer. The first Air Car was drawn in 1939/1940, built in 1941 and sold to Republic Aviation. The design was converted to metal and named "The Republic Sea Bee." Production was delayed until 1945 due to WWII.
Spence redesigned the Air Car in 1967 so as to facilitate the construction of the aircraft by amateurs or homebuilders. The prototype of this configuration was N111DA, owned by Col. Dale Anderson. The first effort had a 180hp engine and was flown to Oshkosh twice, but was upgraded to 200hp, 220hp 260hp, 285, and 300hp at the request of builders wanting more payload and performance.
The Air Car featured in a James Bond film (it was finally blown up, of course).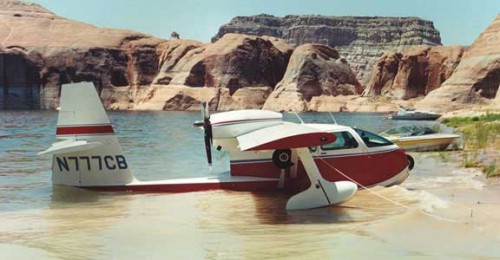 specifications
powerplant
propeller
length
height
wing span
wing area
seats
empty weight
useful load
gross weight
fuel capacity
range
Cont. 10-520 HP Range 300
x
26.4 ft
11.8 ft
37.3 ft
184 sq. ft
4
2150 lb
x
3200 lb
96 gal
750 n.m
performance
takeoff distance, ground roll
rate of climb
max speed
cruise speed
landing distance, ground roll
service ceiling
700 ft
1000 fpm
155 mph
35 mph
500 ft
15,000 ft
limiting and recommended speeds
design manoeuvring speed (Va)
never exceed speed (Vne)
stall, power off (Vsl)
landing approach speed
x
x
43 mph
x
All specifications are based on manufacturer's calculations