de Havilland Chipmunk

The De Havilland Chipmunk is a fully aerobatic two seat training aircraft, and was the standard, post-war primary trainer for the RAF, ARMY and NAVY.
The RAF received 735 Chipmunks manufactured in the UK. The first to wear RAF roundels were flown by the Oxford University Air Squadron from February 1950; thereafter, the type replaced the Tiger Moth with all 17 university air squadrons, as well as equipping many RAF Volunteer Reserve flying schools in the early 1950s. National service pilots underwent their initial training on the Chip, which served intermittently at the RAF College, Cranwell.

A few Chipmunks of No, 114 Squadron were pressed into service in Cyprus on internal security flights during the troubles of 1958.
Under an agreement concluded between de Havilland and the General Aeronautical Material Workshops (OGMA) of Portugal 60 Chipmunks were licence-manufactured from 1955 for the Portuguese air force, and the type was still being operated by this service until replaced in 1989. Other users included Burma, Ceylon, Chile, Colombia, Denmark, Egypt, Eire, Iraq, Jordan, Lebanon, Malaya, Saudi Arabia, Syria, Thailand and Uruguay.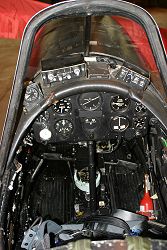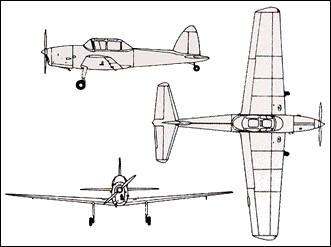 de Havilland Chipmunk T10 Specifications
Engines:
Gypsy Major MK 8

Speed:
173kts (Max) 90kts (Cruise)

Endurance:
18 gallon fuel tank giving 3 hours of duration

MAUW (Max all up weight):
2100 lbs

Display Weight:
1861 lbs

Dimensions:
25' (Length) 34'(Width)

Capacity:
Pilot + 1