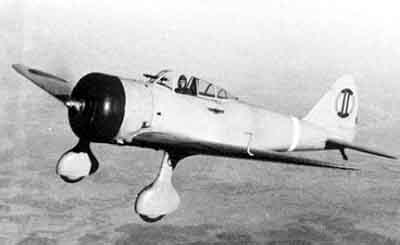 When in mid 1935 Kawasaki, Mitsubishi and Nakajima were instructed by the Imperial Japanese Army to build competitive prototypes of an advanced fighter aircraft. Nakajima responded with a single seat monoplane fighter derived from the company's Type P.E., which it had started to develop as a private venture by the designers Hideo Itokawa and Yasushi Koyama. A cantilever low-wing monoplane of all metal construction, except for fabric covered control surfaces, the aircraft had a conventional tail unit, fixed tailskid landing gear and power provided by a 650 hp (485 kw) Nakajima Ha-1a radial engine.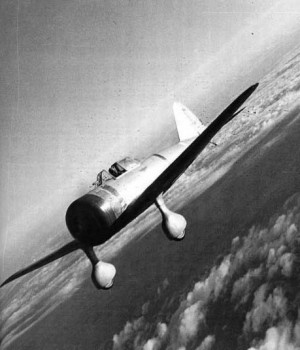 First flown during July 1936, this aircraft was followed three months later by the first Nakajima Ki-27 prototype which incorporated minor modifications and refinements that resulted from the early tests of the Type P.E. Service trials proved that the Kawasaki Ki-28 was the fastest of the three contenders, but Nakajima's Ki-27 was by far the most manoeuvrable and, on that basis, 10 pre-production examples were ordered for further service evaluation. They differed from the prototype by having wings of increased span and area, and the cockpit enclosed by a sliding canopy. Following further testing in 1937 the type was ordered into production as the Army Type 97 Fighter Model A (Nakajima Ki-27a). Late production aircraft which introduced some refinements, including a further improved cockpit canopy, had the designation Ki-27b. Subsequently two Ki-27 KA1 experimental aircraft were built, introducing a lighter weight structure to improve performance, but no production examples followed.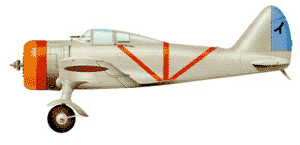 Nakajima could not have guessed that 3,999 aircraft would be built, by Nakajima (2,020) and Mansyu Hikoki Seizo K.K.(1,379), before production came to a halt at the end of 1942, but the type's entry into service over northern China in March 1938 gave an immediate appreciation of its capability, the Ki-27's becoming masters of the airspace until confronted by the faster Soviet Polikarov I-16 fighters. At the beginning of the Pacific war the Ki-27's took part in the invasion of Burma, Malaya, the Netherlands East Indies and the Philippines.
Allocated the Allied codename 'Nate' (initially 'Abdul' in the China-India-Burma theatre), the Ki-27 had considerable success against the Allies in the initial stages before more modern fighters became available. When this occurred they transferred for air defence of the home islands, remaining deployed in this capacity until 1943 when they became used increasingly as advanced trainers. As with many Japanese aircraft, their final use was in a Kamikaze role.
(Army Type 97 Fighter Model A - Nakajima Ki-27a)
Allied Codename: Nate (Initially 'Abdul' in the China-India-Burma theatre)
Type: Single Seat Fighter
Powerplant: One 710 hp (529 kw) Nakajima Ha-1b 9-cylinder radial piston engine.
Performance: Maximum speed 292 mph (470 km/h) at 11,485 ft (3500 m); cruising speed 217 mph (350 km/h).
Range: 389 miles (625 km) on internal fuel stores.
Weight: Empty 2,447 lbs (1110 kg) with a maximum take-off weight of 3,946 lbs (1790 kg).
Dimensions: Span 37 ft 1 1/2 in (11.31 m); length 24 ft 8 1/2 in (7.53 m); height 10 ft 8 in (3.25 m); wing area 199.68 sq ft (18.55 sq m).
Armament: Two forward firing 7.7 mm (0.303 in) machine guns.
Variants: Ki-27, Ki-27a, Ki-27b, Ki-27 KA1 (experimental).
Operators: Japanese Army, Thailand.