understand instrument approach plates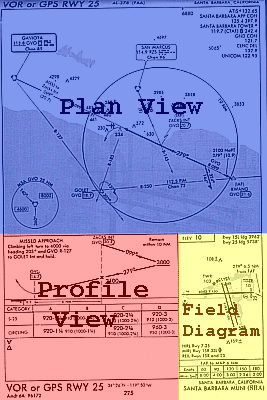 Approach Plates (Instrument Approach Procedures) are one of the greatest tools used for Instrument Navigation as well as VFR Flying. Without these vital diagrams, landings in poor weather would be near impossible. Each drawing is full of essential information that, when pieced together properly, provide all the necessary navigation to transition from air to ground.
This lesson is broken up into FOUR sections concentrating on the main areas of the Approach Plate diagram. The diagram used is a basic VOR Approach that describes most features of common approach plates.

It is a big decision. You have wanted to fly for some time and now you're going to do it. Excitement. Anticipation. You go to the airport and they take you out to the plane you are going to fulfil your dream of learning to fly in andů The plane is older than you are. It looks its age. It smells its age. It shakes, rattles and rolls. It squeaks. The plastic or Royalite is cracked and sun faded. Well, you get the idea.