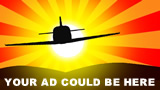 does the information below need updating? click here
Operating Hrs H24
Circuits LH except Rwy25
Landing Fee
Under 2mt or flights within 185km £14.99 Parking £11.99 (per 24Hrs)
Maintenance Woodgate Air Maintenance
Tel: 02894 422017
Fuel JET Al AVGAS t00LL 0900-1700 (L) Out of Hrs by prior arr with
Tel: 02894 423747 (Aldergrove Flight Training Centre) Tel: 02894 422478 (Executive Air Service)
Operator Belfast International Airport,
Belfast, BT29 4A8
Tel: 02894 484281 (ATC/Flight Planning)
I Tel: 02894 484313 (Duty Ops/Manager) Fax: 02894 423883 (AD)
Handling Tel: 02894 422646 (Executive Jet Centre) Tel: 02894 422478 (Woodgate Air Charter) Fax: 02894 422640 (Executive Jet Centre) Fax: 02894 452649 (Woodgate Air Charter)
Restaurant Buffet & bars available at terminal
Taxis Available at Terminal
Buses every 30 mins
Car Hire
Avis Tel: 02894 422333
Europcar Tel: 02894 423444
Hertz Tel: 02894 422533
Weather Info M T9 T18 Fax 228 A VSc BEL
TMA- Class E Airspace CTR Class D Airspace
Normal CTA/CTR Class D Airspace rules apply Transition Alt 6000ft
1 Flight within the Belfast Aldergrove CTR shall not take place without permission of ATC, giving details of position level and track. A listening watch shall also be maintained whilst complying with any instructions from ATC. 2 Beware of AD Langford Lodge 3nm SW of Aldergrove and ensure that you are landing at the correct AD.