Beechcraft 60 Duke history, performance and specifications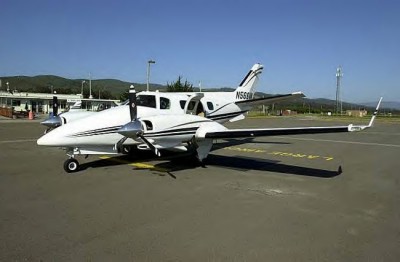 The Beechcraft Duke B60 is a pressurized turbocharged twin business airplane with retractable landing gear that first flew in 1966. 584 aircraft were built, production finishing in 1982. The B60 is regarded as the best developed of this series, but due to the complexities of the design, relatively few aircraft were purchased.

It accommodates 4 to 6 passengers with typically 1 passenger sitting in the cockpit beside the pilot and 4 passengers in the back of the cabin in a club-seating arrangement.