Cessna 336 & 337 Skymaster history, performance and specifications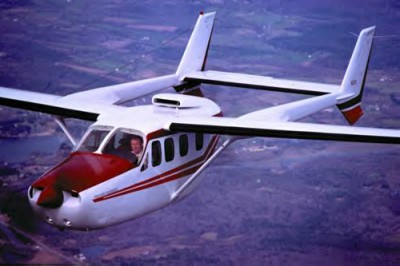 The push-pull engine configuration of the twin tail-boom Cessna 336 was designed to overcome the asymmetric handling problems of twin engined aircraft in "engine-out" situations. Cessna's "centre line thrust" concept of the nose-mounted tractor and rear-mounted pusher engines was recognised by the FAA in the US, who allowed pilots to be rated on this type.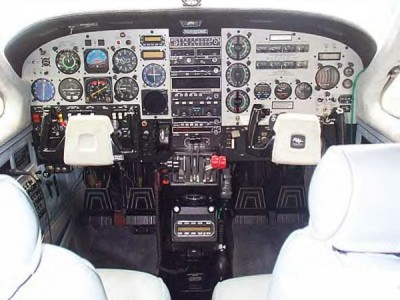 The Model 336 first flew in February 1961. After significant revisions, it entered production, 195 of the type being delivered from mid-1963 until late 1964. It was replaced in production by the 337 Super Skymaster (later just Skymaster) from February 1965.
In development from the 336, the 337 introduced, among other changes, retractable undercarriage, more powerful engines than the 336's, and a dorsal intake for the rear engine. In 1967 a turbo-charged T337 was introduced, and in 1972, a T337G Pressurised Skymaster.
In addition to 1859 standard and 332 pressurised 337s, Cessna built 513 military O-2 versions, largely for Forward Air Control, for the US Air Force.
After Cessna production ended in 1980, development continued with Reims, in France, with the FTB337 STOL and the military FTMA Milirole. Reims 337 production totalled 94 aircraft.