Cessna series C150 and C152 performance and specifications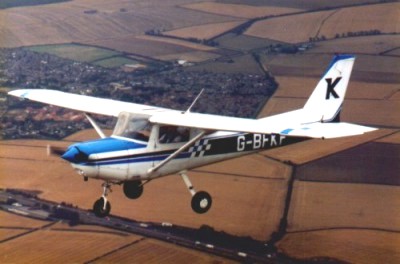 Founder Clyde Cessna built his first airplane in 1911, and taught himself to fly it! He went on to build a number of innovative airplanes, including several race and award winning designs. In 1934, Clyde's nephew, Dwane Wallace, fresh out of college, took over as head of the company. During the depression years Dwane acted as everything from floor sweeper to CEO, even personally flying company planes in air races (several of which he won!) Under Wallace's leadership, the Cessna Aircraft Company eventually became the most successful general aviation company of all time.

Cessna first began production of two seat light planes in 1946 with the model 120 which had an all aluminium fuselage and fabric covered wings. This was followed by a nearly identical model 140, with aluminium clad wings. More than 7,000 model 120-140's were sold. Cessna stopped production of the 140 in 1951 in order to focus on four seat aircraft.

In 1957 the company decided there was a market for a tri geared version of the Model 140. Following their standard tailwheel/tricycle naming convention, Cessna named the new airplane the Cessna 142. Six days later, for reasons now unknown, it was renamed it the Cessna 150. A total of 683 C150's were built between 1957 and 1959, all were sold as 1959 models.
In 1966 Cessna restyled the airplane, adding a jaunty slant to the tail. The new style was enormously popular with pilots. Cessna made and sold 3,000 model 150's that year, the most of any year in the airplane's history. That year Cessna also began assembly of 150's at Reims Aviation in France. A total of 2,452 planes were built by Reims, including 47 assembled in Argentina.

The 150 standard engine is a four cylinder 100 horsepower Continental model 0-200. During it's 18 year production history there were many changes to the 150 airframe and configuration.

In 1970 Cessna introduced the model 150 "Aerobat" which became very popular in the Aerobatic training market, and remains a popular sport airplane.

In 1978 Cessna introduced a revised model, the 152, with a 110 horsepower Lycoming 0-235 engine. The Lycoming was chosen to make the 152 more tolerant of the newer High Lead 100LL octane fuel, as well as provide a long overdue increase in horsepower. The cabin was also widened slightly to make room for the increased girth of late 20th century pilots. Unlike the Model 150, there were few changes in 152's from one year to the next.
By the end of production in 1985, 31,533 Cessna 150-152's had been manufactured worldwide. More pilots have flown Cessna 150-152's than any other single model of airplane. Because of product liability exposure, like most other light plane companies in the US, Cessna stopped building light aircraft all together in the mid 1980's. The last Model 152 rolled off the production line in 1985.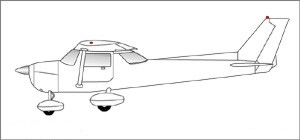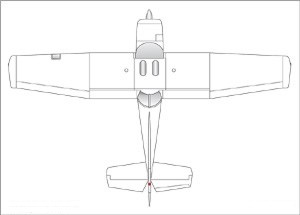 Total Number of Cessna 150's Manufactured: 23,948
Total Number of Cessna 152's Manufactured: 7,585
Known Number of Cessna 150-152's Currently Registered in North America: 19,877
Known Number of Cessna 150-152's Currently Registered Elsewhere: 2,869*