American Champion & Bellanca series


The Citabria has its origins in the Aeronca 7 Champion of the post-WW2 era. Aeronca sold rights to the Champion Aircraft Company in 1951, who dropped the Champion model and developed the Model 7 Traveller and Challenger. The Citabria, based on the Challenger, first flew in May 1964.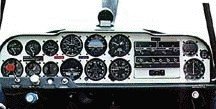 Bellanca took over production of the Model 7 ECA in 1970. Now known as the Citabria, it was then powered by a 115 hp (85 kW) O-235 engine. It became available as the 7GCAA Citabria 150 and 7CGBC Citabria 150S with increased wing span and trailing edge flaps. A utility version, the 7GCBC Scout of 1971, could be fitted with floats or skis, and could be fitted for agricultural work.
Bellanca production ended in the early 1980s, with Champion producing a small number of aircraft in 1985-86. American Champion re-introduced some of the range in 1990-91, with the Citabria Aurora appearing in 1995 and other variants following.
Over 6000 of all models built. Approx 70 delivered in 1998.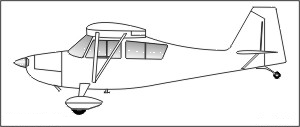 Bellanca 7GBCB
TYPE: Two seat utility / aerobatic light aircraft.
PERIOD BUILT: (Model 7GCB) 1964-
COUNTRY OF ORIGIN: United States
ENGINE: Textron Lycoming O-320-B2B flat four engine of 160 hp / 120 kW driving a two bladed fixed pitch propeller.
DIMENSIONS:
Wing span: 34 ft 5 in / 10.49 m
Length: 22 ft 9 in / 6.92 m
Height: 7 ft 9 in / 2.36 m
WEIGHTS:
Max. takeoff: 1,800 lb / 816 kg
PERFORMANCE:
Max. speed; 117 kts. / 217 kph
Cruising speed: 107 kts / 198 kph at 65% power
Max. initial climb; 1,345 ft/min
Range: 520 nm / 965 km at 55% power
ACCOMMODATION: Two in tandem.